Apr
1
Sat
3x 3 Hornby Hoops

@ Wycola Park
Apr 1 @ 2:00 pm – 6:00 pm
To register just turn up on the day and sign up your team. Registration will be open between 1.30pm and 2.30pm
Teams can enter into either the Year 7-9 Competition or the Year 10-13 Competition.
Prizes for 1st Place plus spot prizes.
Free Sausage Sizzle and Free Haircuts and Braids.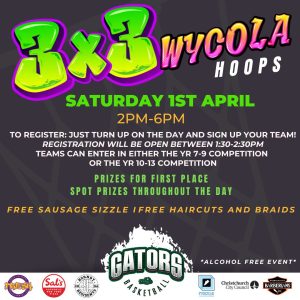 Apr
2
Sun
Dog Swim Time – Templeton Pool

@ Templeton Pool
Apr 2 @ 10:00 am – 12:00 pm
Its a woof woof here and off to the Templeton Pool…..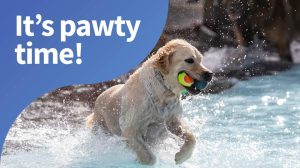 It's paw-ty time for the canine community!
To celebrate the end of the summer pool season, we're un-leashing the fun at Templeton Summer Pool! Dog parents can bring their pups along for a play on Sunday 2 April from 10am to 12pm.
This is an open session time for dogs of all sizes.
Entry fee – a gold coin donation per dog. Only one dog per owner please.
Let's raise the woof! All proceeds will be donated to SPCA New Zealand to support their work creating a better life for New Zealand's animals.
Rain or shine, the event will go ahead.
Have a paws-ome time! Dog owners will need to ensure that they have full control of their dog at all times and are expected to manage bad behaviour. We ask that all dogs attending the event are vaccinated. In the instance that your dog becomes sick or injured during or after the event, the council takes no responsibility.
Sunday Church Service at Salvation Army Hornby

@ Salvation Army Hornby
Apr 2 @ 10:30 am – 12:00 pm
Salvation Army Service is held every Sunday between 10.30am and midday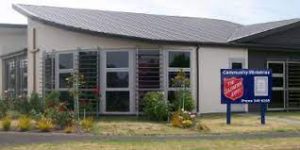 Cross Code: Hornby Rugby Union vs Hornby Rugby League

@ Denton Oval
Apr 2 @ 1:00 pm – 3:00 pm
This will well be worth a watch !!….
Hornby Rugby are proud to host the Cross Code Match!
On Sunday April 2nd, Hornby Rugby Golden Oldies host the Hornby Panthers Rugby League Club Masters team in a Cross Code Match. One half of the match will be Rugby Union, and the other will be Rugby League.
Head on down and support the Old Boys and enjoy what is surely going to be an entertaining match up.
Kick off is from 1pm and Clubrooms will be open after to help the Old Boys recover.